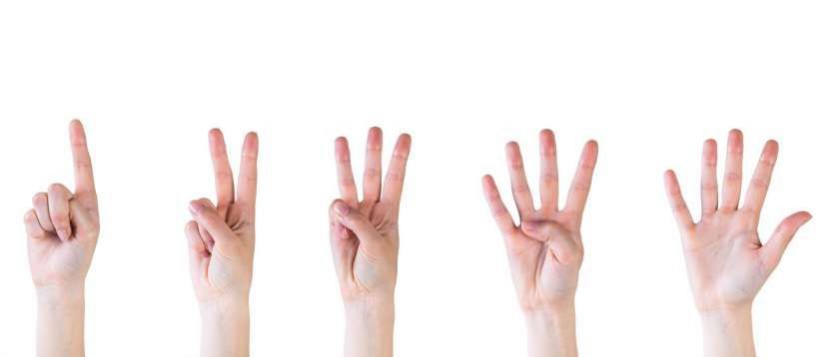 Learn Arabic words and phrases: Arabic Numbers (Zero to Five)
Asmaa Akl
15 Dec 2019
One of the first things a child learns is numbers which shows how essential it is. Learning numbers in any language is important because without it you cannot acquire the skill to count. Every language has a way of expressing numbers and Arabic is no different.
(An excerpt from Nour Academy's Interactive Arabic Course)
In this article we will learn the Arabic words and phrases for and relevant to Arabic numbers. We will start with numbers zero to five.
The Number Zero
The Arabic number zero also expresses the word nothing, which is لا شيء in Arabic, pronounced as sefr.
The Number 1
Pronounced as wahed.
The Number 2
Prounounced as ethnan.
The Number 3
Pronounced as thalatha.
The Number 4
Pronounced as arba'a.
The Number 5
Pronounced as khamsa.
After we learn how to write and pronounce the actual Arabic numbers let's learn the most common question used to ask about the numbers which is "How many…?" or"كم...؟" in Arabic, pronounced as Kam.
Let's practice the numbers zero صفر to five خمسة, as an answer to the question How many? كم؟
How many

owls

are there

?

كم

بومة

هنا

؟
How many

books

are there

?

كم

كتاب

هنا

؟
How many

cats

are there

?

كم

قطة

هنا

؟
Although learning Arabic numbers might be initially intimidating, we at Nour Academy try to simplify it by introducing only a handful of numbers at a time. If you succeeded to learn more Arabic words and phrases with the help of this article, take a look at our Arabic classes online for a deeper explanation of all the numbers. Our goal at Nour Academy is to make you a proficient Arabic speaker, which is why we compiled a user friendly syllabus for online Arabic learners. Our Arabic classes are led by professional and native instructors to help you learn Arabic correctly.